Aluminium welding Perth for things like aluminium boat repairs and aluminium pool frames.

While Ian's welding business in Perth currently specialises in heavy mechanical industry equipment and machinery contract welding. No welding job in Perth is too small. Telephone Ian's mobile welding Perth wide repair service for a welding appointment at your Perth location.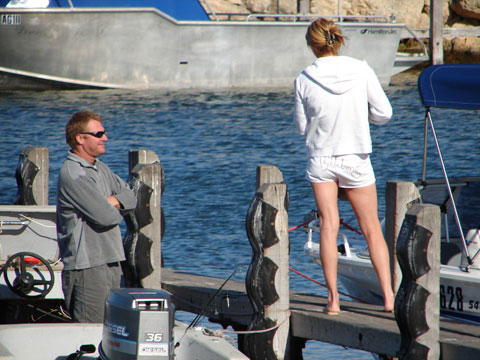 If you show him your secret Perth fishing spots Ian will give you discount welding.
Click the link for expert welding services to upgrade your vehicle and accessories in Perth.
Contact Perth Welding Services
Daniel is a hands on Perth businessman so it's good to SMS your welding needs to phone number 0458 058 962 . Alternate form:
Our welding services project manager or welding trainer in Perth will get back to you within 4 days.
We don't do plastic welding in Perth but if you do, phone us we can recommend a plastic welder in Perth.

Look for the spanner icon on the BIG Perth Map above for our welding workshop/office location
Perth hotels including map location of Perth's accommodation
Restaurants Perth WA. Photos of ethnic cuisine.
Latest Perth News
Public Holiday Dates in Perth 2022
Expert SEO Perth
Real Estate Agent Perth Find a "real estate agent in Perth near me"
Perth HOME