After Hours Medical Doctors in Perth
Need a doctor in Perth after hours for a sports injury or non-critical treatment on weekends? This list of doctors in Perth Western Australia may help. For serious medical emergencies phone 000 for an ambulance to Perth Hospitals, where specialist Perth doctors provide urgent emergency medical treatment.
Big Map of Doctors in Perth
List of Doctors Perth Wide
Royal Perth After Hours GP Clinic 92021660
Sir Charles Gairdner Hospital 93463333
King Edward Memorial Hospital 93402222
HealthDirect 24 hour 18000 22222
HealthInfo 1300135030
Public hospitals' Outpatients Direct 1300855275
Poisons Information Centre 131126
2023 PERTH DOCTOR FEATURE
Hon. Dr Kim Hames Achieved the positions of Deputy Prmier of Western Australia and minister of Health and Tourism. Dr Hames worked for 20 years as a GP mostly in Perth. Before entering Parliament Dr Hames was a councillor at the City of Bayswater. In 2011 he was chosen as the Old Guildfordian of the year. Kim and I were in Stirling house at the same time and we both left Guildford in 1970.
Dr Brendan Connor Graduated from University of Australia. Dr Connor has 18 years experience in General Practice, chronic disease management and preventative health care. Dr Connor also has a special interest in orthopaedics. He's my good doctor at the Scarborough Medical Centre.
Dr Lyn Wren Works at the Quinns Mindarie medical centre. She has been a teacher of GPs. Lyn has worked overseas in China. She was my bright science student many years ago.
Dr Zek Pervan and Dr Michael Lyon were my doctors when I lived in Darlington.
Listing in the new directory of Doctors in Perth is free. Advise name of practice, Perth suburb and GP clinic phone number via the Perth Health forum or contact contact form for free doctor listing below.
Non-specialist doctor is what government now names general practitioner (GP) doctor. I still prefer doctor or GP. Your doctor in Perth might not know exactly your medical problem but they can refer you to a medical specialist in Perth. Many doctors have formed a medical practice business partnership which might employ non-partner doctors and locum doctors in Perth. Some medical doctor practice businesses develop a medical centre in Perth with other medical support services. An advantage of a medical centre (like a small hospital) is that more experienced doctors can give a second medical opinion however there is real benefit sticking with your family doctor who knows your medical condition and history. If you're not sure if all of a Perth doctor's consultation will be bulk paid by the government, ask the doctor's receptionist before you make an appointment if the doctor "bulk bills" Even if your doctor bulk bills it is likely you will have to pay for medicine at your Perth chemist. There is a shortage of doctors in Perth. This explains why they are overworked however it does not explain why every time I make an appointment with a doctor in Perth, there is ALWAYS a significant time wasted in Perth doctors' waiting rooms. Their minders should do some time management courses. We've heard excuses of emergency case pushing back appointments but every day! Doctors of Perth, wakeup. You and your minders need to lift your professional standards when in comes to time management.

Alcohol and Drug Information 94425000
How do I get a GP Doctor in Perth?
Click the map at the top of this web page showing GP clinic locations in Perth. For urgent doctor attention phone 000
Google "doctor near me".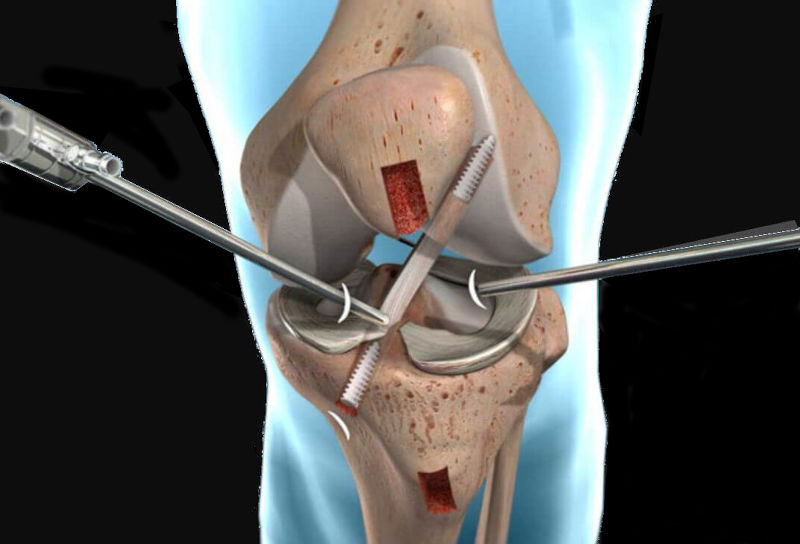 KNEE DOCTOR PERTH
If an ACL injury in Perth is causing chronic knee pain, make an appointment to see Dr Meyerkor who specialises in expert ACL surgery in Perth.
Professor, Dr Blakeney is a Perth orthopaedic surgeon who specialises in hip surgery and shoulder surgeries in Perth and Albany. Phone Dr Blakeney's orthopaedic clinic at St John's hospital Subiaco for an assessment of either non-surgical or surgical treatment such as rotator cuff shoulder surgery in Perth.


Dr John Moran Dentist Perth with a specialty of dental implants in Perth.
Get your medical marketing in Perth including SEO and online advertising sorted with effective Medical Marketing Perth.
Insurance Perth including heath insurance to be able to afford the doctor you want.
Hotel Accommodation Perth
Public Holiday Dates Perth WA
Google Perth Map
Best Restaurants Perth
Latest Perth News
Digital marketing Perth including expert SEO for Perth medical businesses
Real Estate Agent Perth. Get listed now.
Taxi to Perth doctors' medical clinic
Advertise your doctoring services or doctor's clinic in Perth on this doctors in Perth web page with your location, phone number and other important Perth doctor information.

Top Perth Doctors