Port Fremantle Harbour
Fremantle is the port city of Perth Western Australia. Fremantle, unlike many Australian cities preserved its heritage buildings which were upgraded for the America's Cup Yacht Race. Refurbishment of Fremantle makes it the popular place of Perth for tourists and Perthites attracted to fine restaurants, markets, art galleries, museums, conferences and a range of hotel accommodation.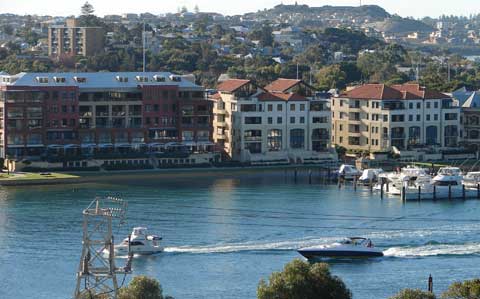 North bank Swan River Fremantle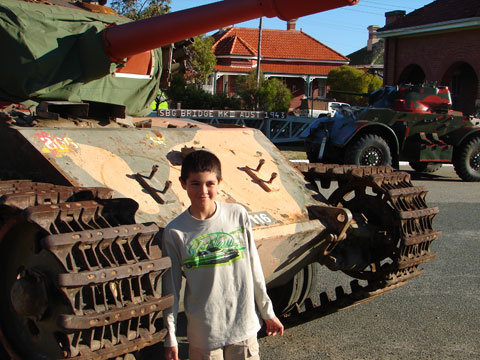 Army Museum Fremantle.
Fremantle harbour was engineered at the mouth of the Swan River which flows from Perth. I arrived by ship at Fremantle in 1952 as do many cruise ships at the Fremantle Passenger Terminal which doubles as an events / function centre. North mole of Fremantle harbour is a popular Perth fishing location where some ferries depart to Rottnest Island. Trains from Perth to Fremantle link up with free public Fremantle buses to restaurants, Fremantle Art Gallery and fishing boat harbour near the Esplanade hotel. A Swan River cruise from Perth to Fremantle is a great way of getting to Fremantle: 381 Bus to Fremantle from Scarborough via Cottesloe.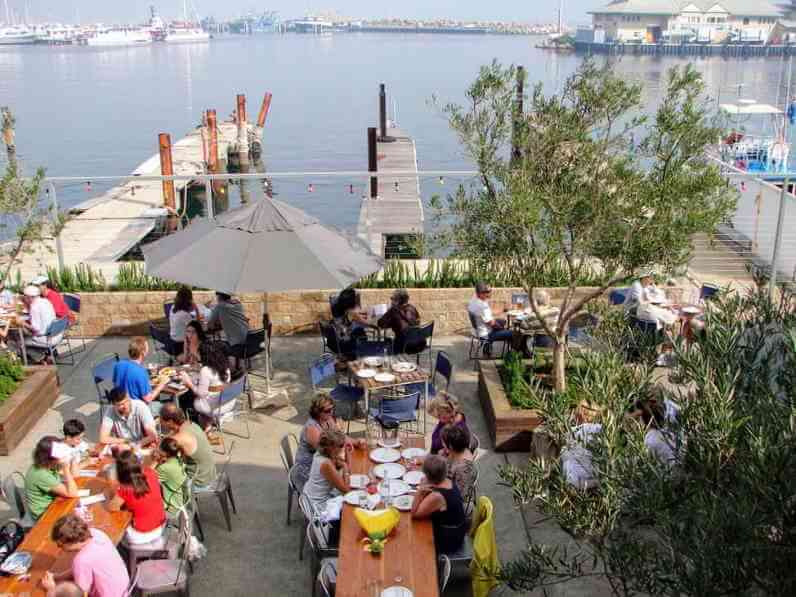 One of many fine restaurants at Fremantle Fishing Boat Harbour

Big Tourist Map of Fremantle
Street View Fremantle

See the Map of Fremantle, and the very interesting Dutch East India company shipwreck relics at the Western Australian Maritime Museum, the near by historic Round House building and the NEW
Fremantle Maritime Museum (picture top RHS of this webpage) with submarine are worth a visit. The Australian submarine base relocated from Fremantle to near by Garden Island. In WWII a British submarine from Fremantle drowned my grandfather in a Japanese prison boat. Fremantle is a popular port of call by the US Navy. Bicycling is suited to calm Fremantle traffic.
The Fremantle Yacht Club and fishing boat harbour where many Italian fishermen have developed fine food businesses is an option for restaurant dining in Fremantle. Much of the Fremantle Sardine Festival and blessing of the fleet is centred around the Fremantle fishing boat harbour.
YOUTUBE VIDEO OF FREMANTLE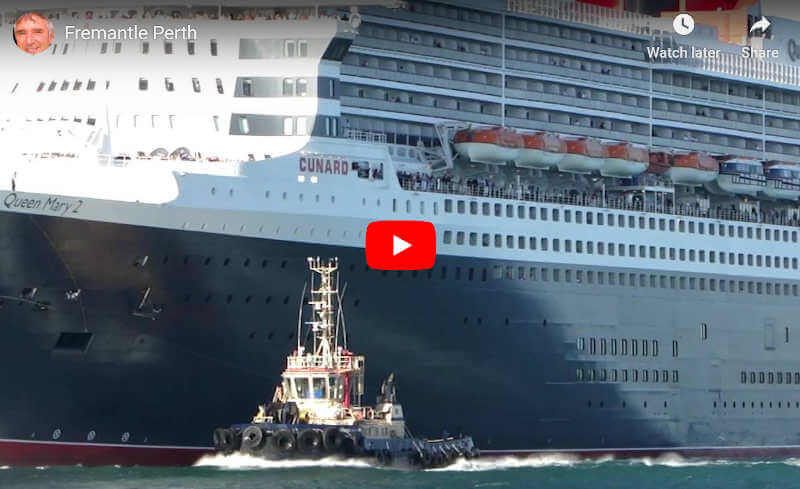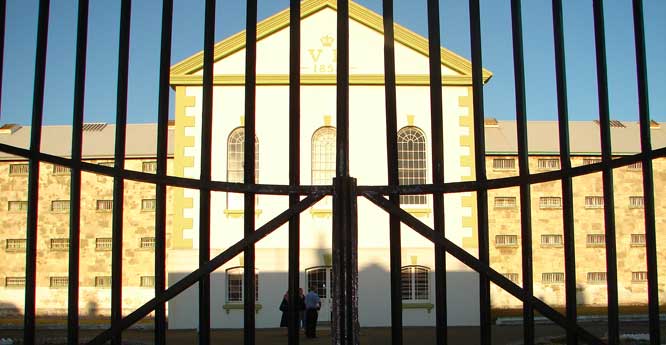 Popular tourist attraction: Fremantle Prison
.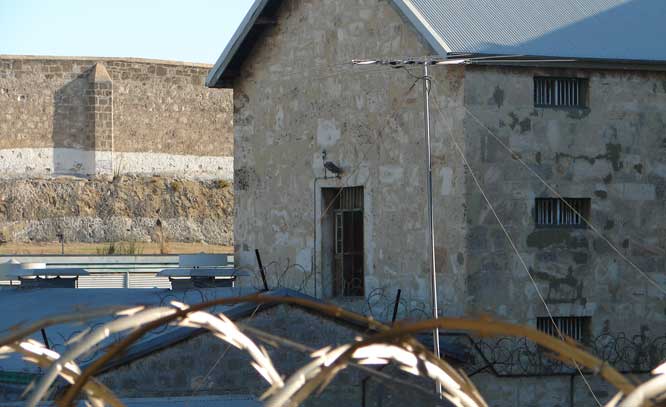 Fremantle Prison Walls and catacomb of tunnels are popular with tourists.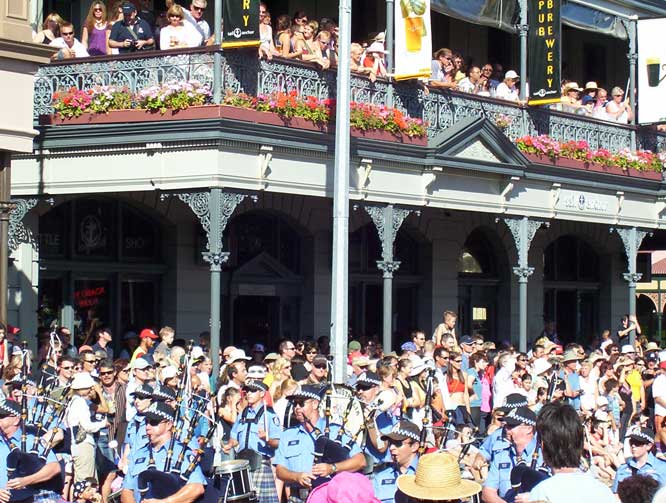 Western Australian Police Pipe Band parade past the Sail & Anchor Hotel.

Bathers Beach Fremantle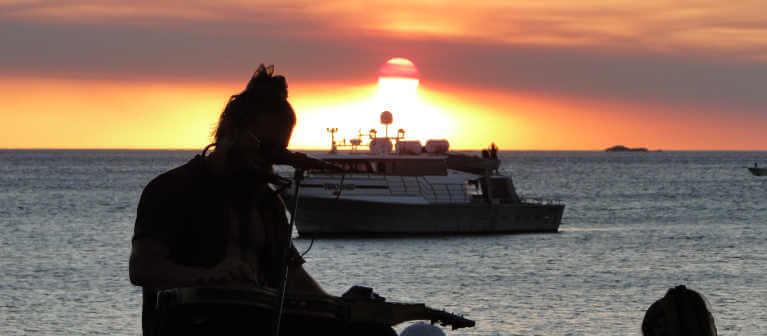 Near Fishing Boat Harbour.

Top Fremantle