Hillarys Boat Harbour had a controversial start with environmentalists fighting development of the now popular tourist destination on Perth's Sunset Coast. Hillarys Boat harbour is a boat marina and sheltered operating harbor for yachts and power boats with popular destinations of the 3 mile reef and Rottnest Island.

THINGS TO DO AT HILLARYS BOAT HARBOUR
Below is a list of things to do at Hillarys boat harbour including watersports (such as swimming at Hillarys Marina Beach, boating, fishing, sailing) dining at good Perth waterfront restaurants, souvenir shopping, drinking at a bar, attending an event such as a wedding at Hillarys boat harbour or simply going for a walk to see fish from the boardwalk. Hillarys Boat Harbour is a popular place in Perth despite no international tourists because of 2021 travel restrictions. Perthites come out in numbers to soak up the winter sun, dine at restaurants and experience some of the best things to do at Hillarys Boat Harbour such as restaurant dining over the water, join in free entertainment, walk underwater in perspect tunnels to see Western Australian sea life, etc.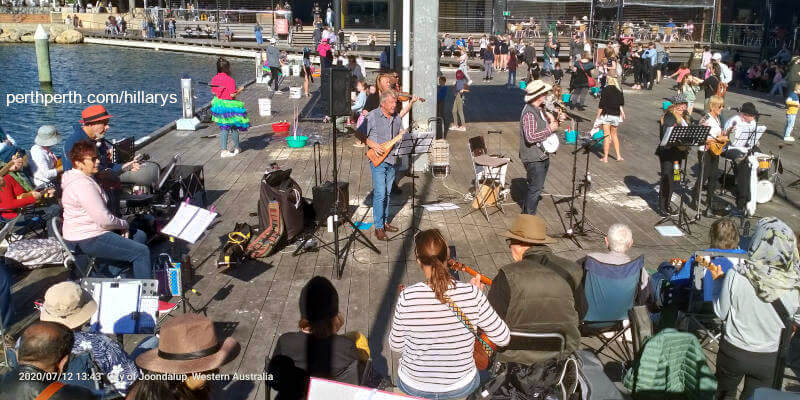 RESTAURANTS HILLARYS BOAT HARBOUR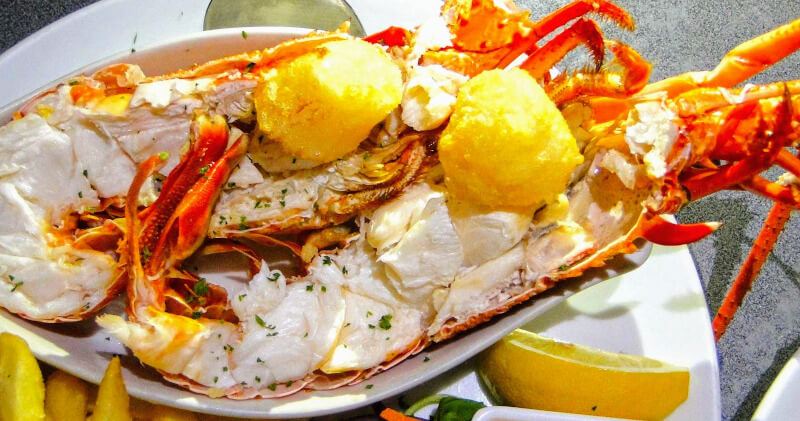 There are lots of choices of quality waterfront restaurants at Hillarys Boat Harbour. The variety of cuisine and service is good but the edge Hillary Boat Harbor restaurants have is one of the best locations in Perth. I had my wedding reception at a big restaurant at Hillarys Boat Harbour. My wife likes the chocolatier and Thai restaurant at Hillarys boat harbour.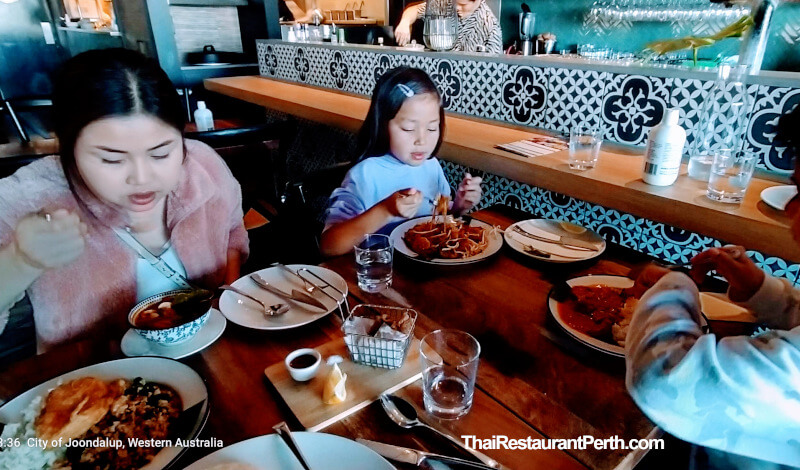 WATERSPORTS RECREATION
The protected from the wind, clam water, white sandy beach at Hillarys boat harbour makes it a popular place for families in Perth's northern suburbs to go to the beach. On the beach is a kid's play area, shaded in summer. Out on the water is a pontoon with a free waterslide. In summer there's also a pay for use floating obstacle course with slides etc. Fishing from the southside and northside breakwaters is popular. Deep sea fishing charter boats depart from Hillary's boat harbour. A Sea rescue boat is often based here. Lean to sail course are conducted from the Hillarys Yacht Club, as too are Perth sailing regattas.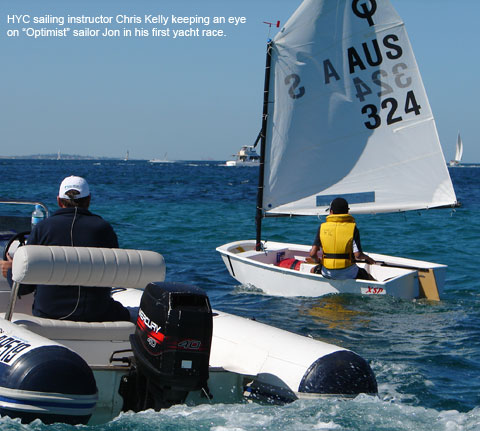 SHOPS
Many of the boutique shops at Hillarys boat harbour sell tourist souvenirs because Hillarys boat harbour is very popular with tourists. Some shops provide services such as real estate and personal care services. You'll be able to buy many things at Hillary harbor shops but if you can't find what you want, the Whitfords shopping centre is kilometres north of Hillarys boat harbour
HOW TO GET TO HILLARYS BOAT HARBOUR FROM PERTH
Get to Hillarys by car from Perth, drive up the Mitchell Freeway and turn west (left) onto Hepburn Avenue. If you want the scenic tourist drive turn off the freeway at Karrinyup Road, go right to the western end, turn north (right) on the West Coast Tourist Drive to enjoy Indian Ocean views at 50KPH.
Cycling along the cost is a nice way to get to Hillarys Boat Harbour.
By public bus transport, catch bus number 423 from Warwick train station, 4th train stop from the Perth train station or Stirling train station 3rd train stop north of Perth or hop on the 423 bus at the Karrinyup shopping centre.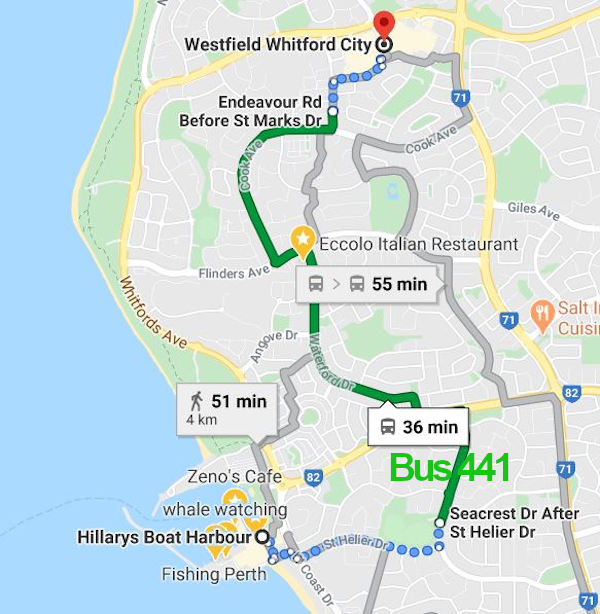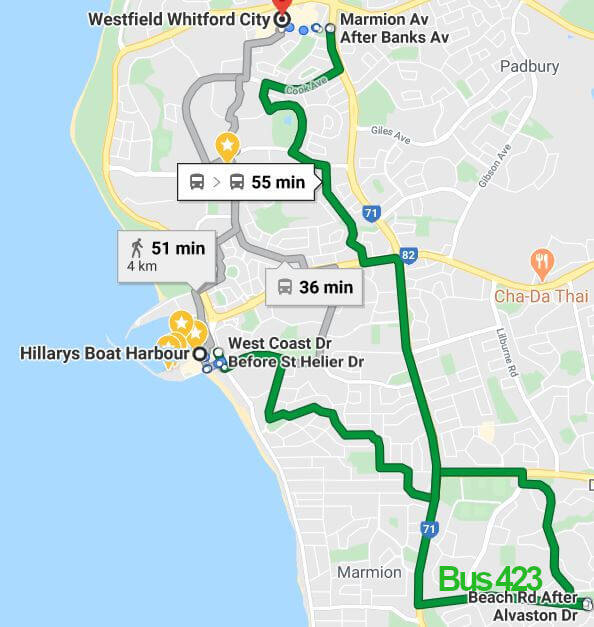 BOATS
Hillarys boat harbour is a big safe marina for millions of dollars worth of power boats and yachts. Boat pens are available for leasing in the Hillarys marina.



A long southside break water jutting out into the Indian Ocean protects the harbour from the usual, strong afternoon sea breeze and winter storms. A combination lighthouse and lookout tower are northside Hillarys boat harbor. So too are:
Hillarys Yacht Club.

Boat trailer car park and boat launching ramp.

Boat lifting and boat rack storage.

Marine repair areas.

Sea Scouts.

Boat departures from Hillarys Boat Harbour to Rottnest Island.
ACCOMMODATION

Visit THE most experienced real estate agent in Perth, Geoff Baldwin, upstairs at his Hillarys real estate agency office if you want to know the 2022 value of your property or the market rental price local landlords need to know. Want to know accurate 2022 property prices in the Hillarys, Sorrento, Padbury, Whitfords suburbs?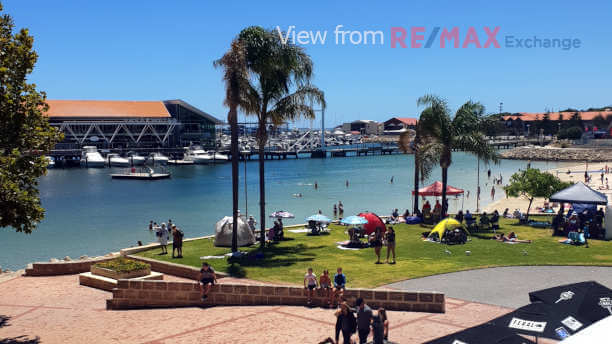 Geoff knows the sale price or rental value of your Sunset Coast property. View from the RE/MAX office at Hillary's boat harbour.
There is hotel accommodation at Hillarys Boat Harbour and also Perth beach hotels near Hillarys boat harbour.
Climbing the new stairs, nicknamed Jacob's Ladder of the North, to the hill top lookout at Whitfords gives sweaping view over Hillary's boat harbour and to Little Island.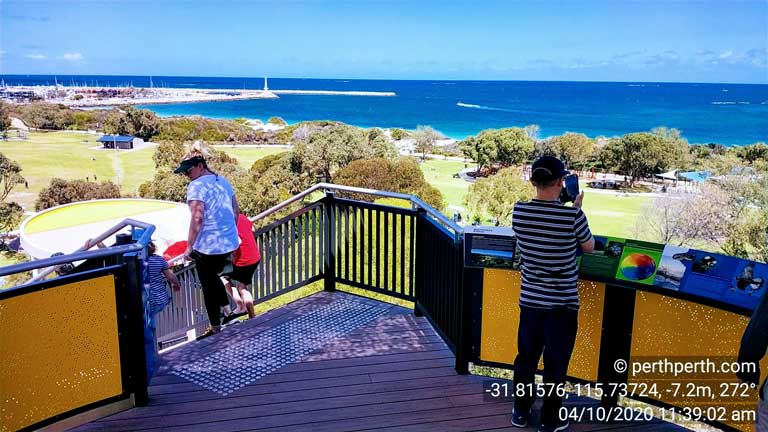 BARS NIGHTCLUBS FUNCTIONS
Want to go out to a Hillarys restaurant, bar, nightclub or attend a function at Hillarys Boat Harbour but no one to go out with? There are lots of guys and girls looking forward to a fun time escorting visitors to Hillarys.
EVENTS
Sometimes there are special events at Hillarys boat harbour like when the Duyfken docked there for public boarding visits.
My kids enjoyed ice skating at Hillarys boat harbour. If you want promotion of a public event know that I'm the publisher of one of the most popular websites about Perth.
---
HOUSE FOR SALE NEAR HILLARYS BOAT HARBOUR
---
ONLINE ADVERTISING
If you're interested in affordable online advertising your Hillarys boat harbour restaurant, boat pen leasing, boats for sale, boat repair services, shop or any other business at Hillarys boat harbour feel welcome to contact me.
---
RESTAURANT, SHOP & OFFICE FITOUTS PERTH
---