Looking for a new home in at a secure, peaceful retirement village in Perth? This retirement villages of Perth online directory will help you and your parents planning retirement in Perth Western Australia. The Retirement Village of Perth web page is new. If we don't advertise a retirement village in your suburb of Perth then drag a pink rectangle over the map of Perth below. Want to build your own retirement home in Perth.
New retirement villages are being built in Perth all the time with new low cost Perth retirement villages becoming available frequently to eligable pensioners.
Eligable Retirement Age in Perth Australia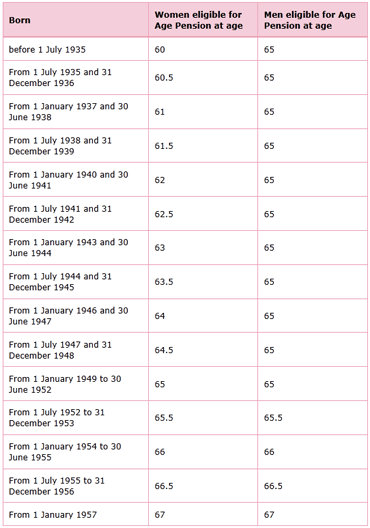 We don't take commissions for helping you into a Perth retirement village. Our only income is from paid advertising by Perth retirement village operators. Listings of retirement villages in Perth on the map of Perth are a free community service.
DOWN SIZING IN PERTH?
ADVERTISE THE SALE OF YOUR HOUSE IN PERTH COMMISSION FREE ON A POPULAR
PERTH HOUSE SALE
WEBSITE FOR A ONE OFF FEE OF $100
Retire during Perth winters to peaceful rural north east Thailand from as low as $9,000 house and land package, where cost of living is AMAZINGLY low. Do you like retiring from washing dishes? Do you like eating out at Thai Restaurants? It's $1 a Thai restaurant meal in north east Thailand. If you want food cooked at home or brought to your retirement home in Thailand, the daily wage is about $10 but less if your home help gets accommodation.
PROPERTY THAILAND 18km from a capital city airport and good hospital. The VIP room in Thabo Crown Prince Hospital is $30 per day. The professional medical staff wonderfully caring. How do I know? My daughter was born there last month at an age when I thought I was going to retire. Not now but for Perth retirees the welcome door is open. Direct flights Thailand Perth are from as low as $150 one way.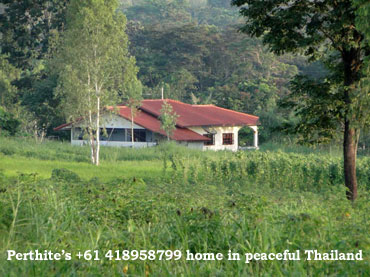 Retirement village marketing managers in Perth Western Australia are invited to discuss their web marketing needs with Ben. Phone +61 418958799