Cheap House Sales Marketing Perth
Real estate agents' house marketing prices in Perth start at about $1,500 not including photography. Plus if your house sells they get about 3% house selling commission. Yes they work their networks and place your ads on their and other websites but if you feel Perth real estate agents have little risk and much to gain then real estate agnets and private house sellers/owners direct, can for the low one off Perth house marketing investment price of $100 get affordable, effective house sales marketing via the new House Sales Perth website.
2021 House Sale Prices Perth
SOLD

under $500,000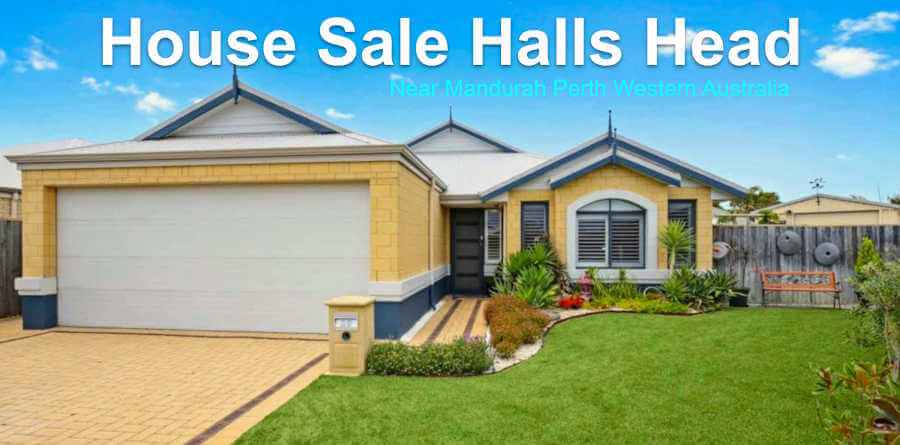 This nice house in Perth's southern suburb sold for under $500,000
Luxury Beachfront house sold Perth's Scarborough Beach, a western suburb of Perth Western Australia. It is a good beachside family home for sale at Perth's best beach - Scarborough. This house for sold near shops, good schools, public transport. This Perth house sale represents either a wonderful family home lifestyle investment at a the BEST location in Perth (I should know. I lived next-door for 10 years)
Unemployment has hit Mandurah hard so now is the time for bargain house buying in Mandurah. Smart Perth house buying investors who can see value in future property capital gain be it in Perth property development potential of houses or the steady income by renting out investment properties.
Sincere Perth house buyers should telephone this Perth house sales agent NOW on phone number 0418-958-799 for an inspection before you miss out on buying the best house on the property market.
Don't forget to get a building inpector in Perth to check the house you're thinking of buying with a detailed property report especially noting structural problems. Delta Roofing do comprehensive roof inspections Perth and WA wide. You don't want expensive roof repairs or the roof falling down because the rafters were whiteant eaten.
When buying a house in Perth, get a roof inspection report from Delta Roofing, the best roofing company in Perth Western Australia.
For more information about advertising your house for sale in Perth for $30 per month contact us.
Photos of houses for sale in Perth above are paid advertising. If you would like to add a photo of a house for sale in Perth ask your real estate agent in Perth to contact us with $30 per month per photo of house for sale in Perth. This represents better private or agent house for sale in Perth value than any other house marketing because just like you found this web page buyers and sellers of houses for sale in Perth also find this page.
Free good promotion of your house for sale in Perth

Top House Sale Perth