2021 Tourist/
Business Information Perth
Western Australia
Perth Western Australia is the west coast state capital on the east coast of the Indian Ocean. Perth central business district (CBD) new sky scrapers overlook the Swan River while Kings Park overlooks both. Perth is the interstate and international gateway to tourist attractions of Western Australia's pristine environment including some of the world's best beaches, natural and man made parks, including the huge hill top Kings Park with views over the Swan River and Perth CBD. Also the Marmion Marine Park on the Sunset Coast is a wonderland of sea life.
COVID-19 PERTH
Perth Western Australia has escaped most of the Covid-19 problems in 2021, however, at the time of writing, Perth is in lockdown during the 3 day ANZAC long weekend. The covid virus outbreak started after a visitor to Perth was released from a quarantine hotel in Perth. His virus infection symptom happened after 14 days of quarantine testing negative. At first community spread was in Perth's southern suburbs. Maybe travel restrictions to stop the virus spread to Perth's northern suburbs should apply. :-) Better still would be quarante outside of Perth in a remote WA location.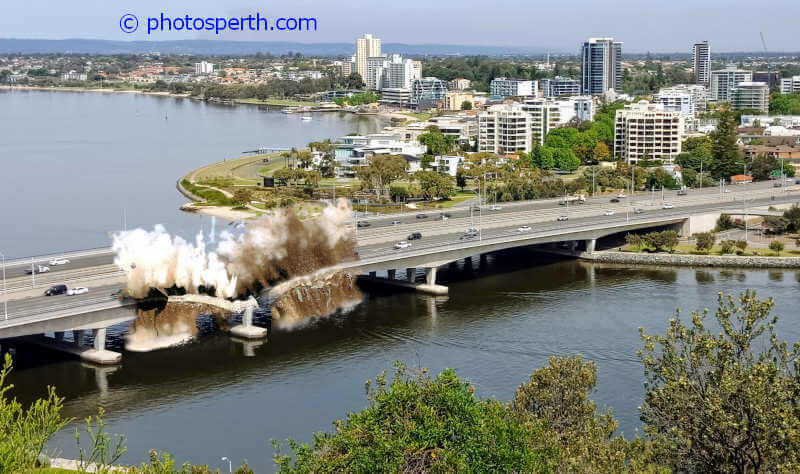 Settlers from many different countries have come to live along side Australian Aboriginals and developed Perth's multicultural population which includes Europeans, Africans, Asians such as the large Indian and Chinese communities. Visit Fremantle or Northbridge for a variety of ethnic cuisines from all over the world. Greater Perth extends 100 kilometres from the satelite cities of Joondalup in the north to Mandurah in the south. They are connected by a regular, frequient modern train which runs along side the 6 lane freeway. Feeder bus services from Perth's suburbs connect with train stations in the middle of the north south Mitchell Freeway. Perth's wet winter is good for stone fruits grown in Perth Hills and should be plentiful in the summer of 2021. Below is our 2021 list of Perth's best tourist attractions, things to do and Perth businesses.
PHOTOS OF PERTH
YOUR AD HERE FOR THE BEST LINK JUICE ON ONE OF THE MOST POPULAR WEB SITES ABOUT PERTH. MORE POPULAR THAN westernaustralia.com 75% OFF THE AVERAGE MARKET PPC RATE. $110 per year plus one-off $99 SETUP for a nofollow text link or $365pa for a dofollow text link. FREE AD DESIGN